We understand that you might be facing wireless related issues with your device. Turns out this is a universal problem with 2.4 GHz wifi and TB3 (USB 3.1) and affects MAC mainly and few other laptop models. This issue is because of the native behavior of the USB3.0 with Wireless.
We are in year 2020 and have marched so much into technology but sometimes simple fixes to complex issues are always a bliss!
Take 10 mins to go through the below links and you will get immense clarity and only request from us is to watch this without a biased view or a preset mind as highest level of details is provided on this blog for your best understanding!
Problem Statement: Internet via Wireless on 2.4ghz band & Wireless devices: Mouse/Keyboard can have challenges functioning on select Apple Mac Laptop Devices and few models of Windows Laptop devices. Issue occurs when USB C hub / select USB 3.0 devices are connected.
(Detailed explanation of why few specific MAC's have this issue- Addressed later in this page)
Solutions:
Option1: Switch the Wireless to a 5GHZ Band. On your wireless router you should have an option to add another SSID on the 5Ghz band. The router model must be labelled as -"DUAL BAND" router. If not considering the long term advantages consider investing in a Dual band router- The value model TP-Link Archer C50 AC1200  is stable but you can do your own search.
Option2:
Solution: We can start with the Video that addresses the fix first. https://www.youtube.com/watch?v=ybFl6im6Z3Y :
Option 3: Elegant solution – compared to the foil above 🙂
You can try a Ferrite choke- Its commonly available in electronics shop and it usually kills the interference also. You might have seen bulge on few data cables and its usually for the same purpose: https://www.youtube.com/watch?v=bdDOY_XFnT8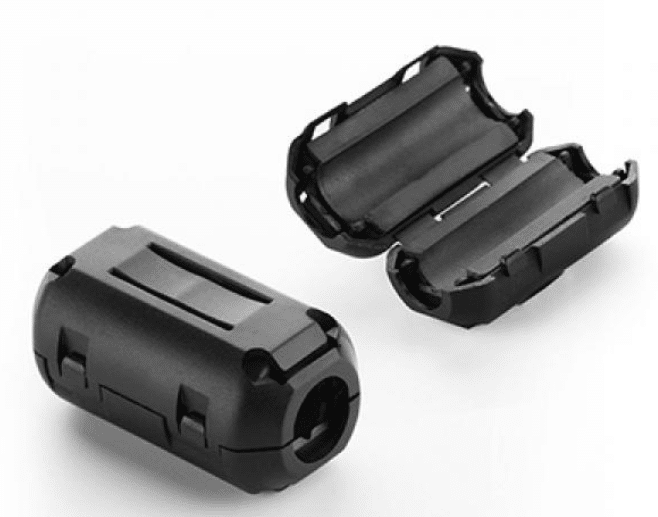 EXPLAINATION OF THE ISSUE
2. Intel document walk through with explanation of interference addressing MAC specifically on the issue: (For higher level of detail and Jump to 7:09 for some great humor 🙂 and explanation!)
3. For more in depth learning- USB 3.0 Interference explained with visuals from Chalyzer tool by the use of Wi-SPY product
More credible references for the issue:
Apple MAC Forum for this issue and issue with Apple Hubs also: https://apple.stackexchange.com/questions/329970/usb-c-dongles-killing-wifi-on-2016-2017-macbooks-who-s-to-blame
https://discussions.apple.com/thread/8511706 (Apple Forum – where issue was found on Apple Adaptors also)
Conclusion: Just follow the video No:1 for helping rectify the issue. This issue is at high level to do with usb 3.0 and WiFi / Wireless devices. Even the very heavy priced items like Belkin there are usb 2.0 ports mainly to accomodate the same. We also have hubs with usb 2.0 if you would like this swapped but the above solution is very simple and as you can see from the comments its humorous but it works and does not have any side effects.
We want to add- "We at PiBOX India are very receptive of any product flaws and our company has grown to this extend only because we listened to you. We will keep listening"
Hope this helps and as you can see its not a limitation of our hubs but just a technology and some macbook/some laptop model shielding issues but we at pibox india want to make sure your product best fits your needs. Please share your feedback via whatsapp also 8072238441 if this helped!